Stories disappear after 24 hours. But with a solid understanding of Instagram Stories analytics, you can ensure they have lasting impact.
Learn how to measure Instagram Stories analytics and which metrics to track so you can optimize Stories to achieve your goals.
How to view your Instagram Stories analytics
There are a few ways to check analytics for Instagram Stories. We break them down below. But first, make sure you have a business or Creator account. Without one, you won't have access to analytics.
How to view Instagram Stories analytics
From the Instagram app, go to your profile.
Tap the menu icon in the upper right corner.
Tap Insights.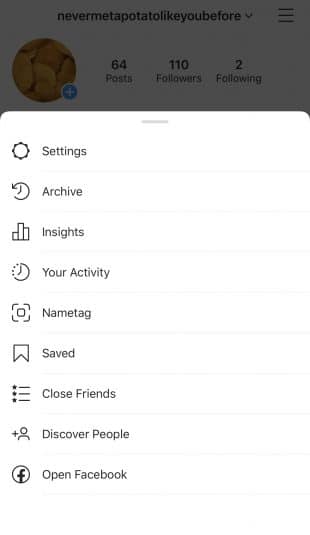 Scroll down to Stories.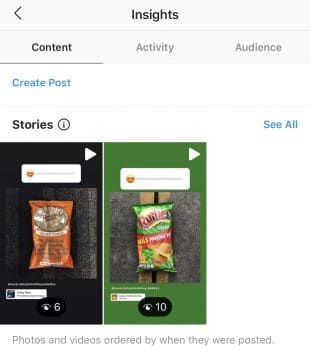 Select See All to see the Stories posted over the past 14 days.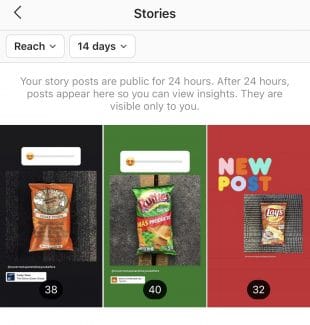 Select an interaction, such as Reach or Follows, for an overview of how many actions were taken across your Stories.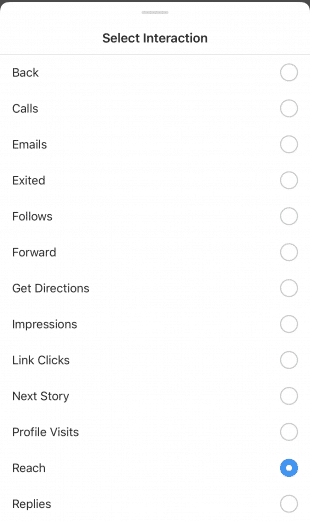 Click on an individual story and swipe up to see its analytics.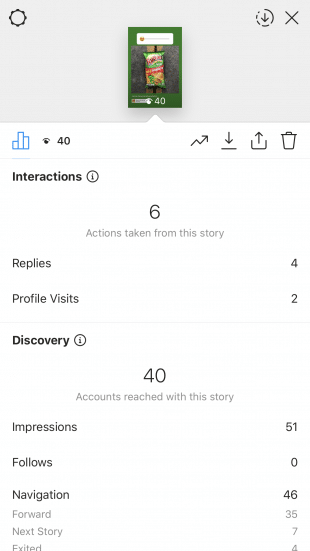 To see the results of a poll or other sticker actions, click the eye icon beside the insights icon (it looks like a bar chart). 


Understanding Instagram Stories analytics

Instagram Stories Insights are split into three categories: Discovery, Navigation, Interactions.

Discovery

Reach: The amount of accounts that saw your story. This figure is an estimate.
Impressions: The total number of times your story was viewed (including repeat views).

Why discovery stats matter: People use Instagram to discover brands. And 62% of people surveyed by Facebook say they're more interested in a brand or product after seeing it in Stories.

Compare reach and impression numbers to your follower count to gauge how much of your audience is watching your Stories.

Tip: Add stickers to boost the discoverability of your Stories. When you use a hashtag or location sticker, your story is more likely to appear in Explore or the sticker's larger story. If you run a small business, use the Support Small Business, Gift Cards, or Food Orders stickers.

Source: Instagram

Navigation

Forward Taps: Number of times someone tapped to the next story.
Back Taps: The amount of times someone tapped back to see the previous story.
Next Story Swipes: The number of times someone swiped to the next story.
Exit Story Taps: The number of times someone exited your story.
Navigation: The overall total of Back, Forward, Next Story, and Exited actions taken with your story.

Why navigation stats matter

Navigation metrics show you what's working and what isn't. If a lot of viewers exit or skip to the next story, it's a good sign your content isn't capturing attention. Back taps, on the other hand, suggest your story shared content or info people wanted to see twice. This may also be a good one to save to your Instagram Story highlights.

Interactions

Profile Visits: The number of times your profile was viewed by someone who viewed your story.
Replies: The tally of people who responded to your story.
Follows: Number of accounts that followed you after viewing your story.
Shares: The number of times your story was shared.
Website visits: The amount of people who clicked the link in your profile after watching your story.
Sticker Taps: The number of taps on the location, hashtag, mention or product stickers in your story.
Calls, Texts, Emails, Get Directions: Tallies the number of people who took one of these actions after viewing your story.
Product Page Views: Number of views your product pages received via the product tags on your story.
Product Page Views per Product Tag: The number of views of a product page for each product tag in your story.
Interactions: The total count of actions people took after viewing your story.